Bone Graft Kit
Bionnovation Bone Graft Kit composed by a complete line of instruments, are used for the fixation and stabilization of bone grafts and membranes (barriers) with the use of screws.
Single
Small and compact, the Bionnovation Graft Kit consists of a practical kit that contains all the necessary instruments (drills, drivers and screws) for fixation procedures of the bone block and membranes (barriers). It is produced with precise tolerances to ensure the easy pick-up of screws, stable transfer to the surgical site and rapid engagement in the maxilla or mandible. All components of the kit are organized and stored together to simplify the procedures.
Differential
The Bionnovation Graft Kit has Exclusive Digital and Contra-Angle Installation Drivers providing an additional ease in the handling of screws during surgical procedures.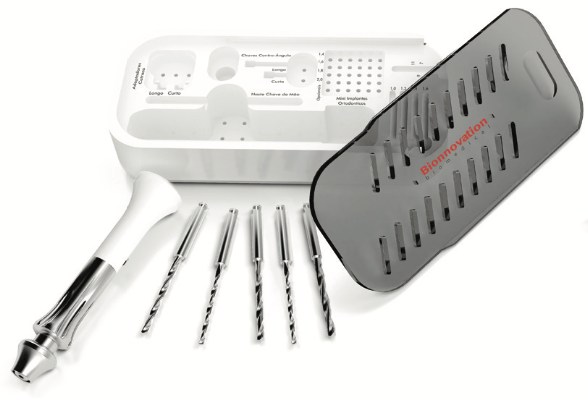 BIOMATERIALI
  CONTATTI
  SEGUICI SUI SOCIAL