Surgitime Titanium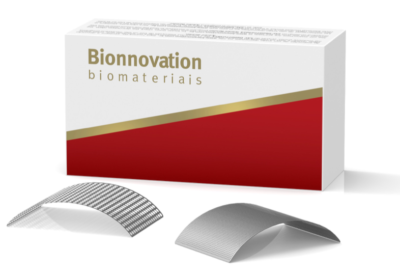 Surgitime Titanium (Titanium Mesh) is a nonabsorbable titanium screen made with pure Titanium (ASTM F-67) and has different sizes, thicknesses and hole diameters in order to meet the different clinical needs.
It is supplied sterile, as long as it is kept under ideal storage and preservation conditions and the integrity of the pack is not compromised. It is sterilized by Gamma Radiation (25kGy).
Purpose
Surgitime Titanium aids in bone neoformation, acting as a barrier that prevents the migration of epithelial cells and connective tissue, avoiding the competition with the bone graft.
Benefits
The titanium mesh provides excellent biocompatibility, occlusive property, its permeability enables the transmission of nutrients, easy use because it is very malleable and can be cut to adapt to surgical sites, has the capacity of keeping the regenerative space whole and enables vascularization of the graft on both sides (periosteum and endosteum). It was designed to ensure the three-dimensional reconstruction of alveolar bone defects and to facilitate bone replacement through suitable fixation of the replacement material.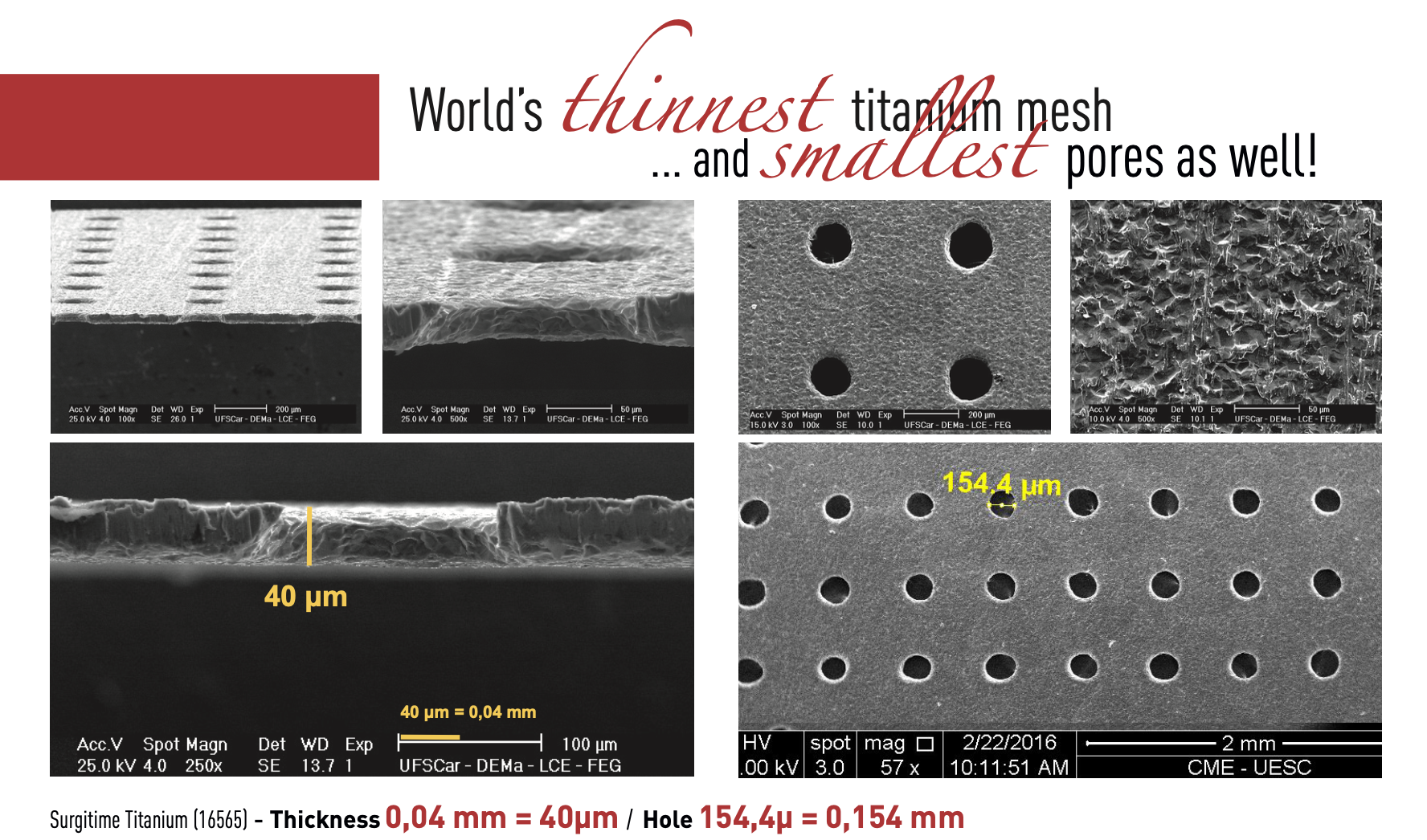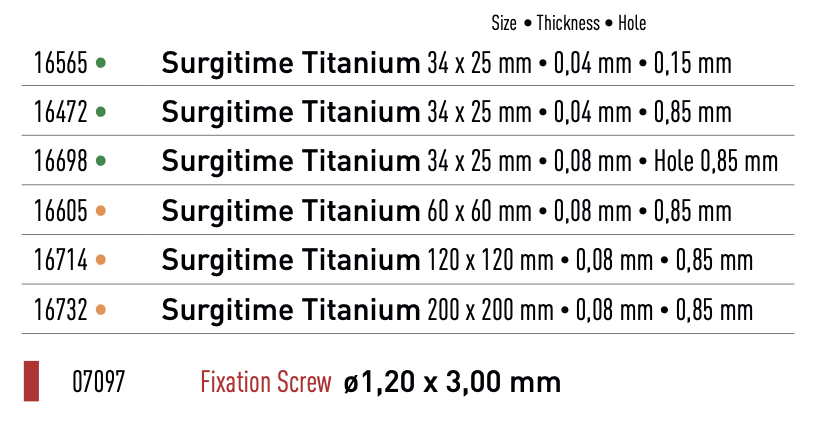 Features
Easy to use in surgical sites (Flexible);
No trauma on soft tissues;
Suitable containment of the bone graft;
Improves the space for bone regeneration;
Ultra fine (0.04 mm and 0.08 mm);
Biocompatible;
Titanium Grade 1
  BIOMATERIALI
  CONTATTI
  SEGUICI SUI SOCIAL